Rivah Bounce LLC
P.O. Box 58 St. Stephens Ch. VA 23148
Phone: (804) 445-5197 or (804) 443-2505
E-mail: rental@rivahbouncellc.com
Rivah Bounce LLC has been in business since 2008. We have provided bounce houses, obsticale courses, slides and concession items to over 5000 SATISFIED customers. 2018 will mark our ten year anniversary and we will continue to serve our customers with the same high standards of courteous and professional delivery and setup. It is our goal to provide a service to our customers that they will continue to call upon us year after year. We are currently taking reservations for 2018. Call or email for a free price quote for your next event. We look forward to serving you in 2018.

SOME OF OUR ATTRACTIONS

CLICK ON PRODUCTS TO SEE DIMENSIONS & OCCUPANCY. Click on Inflatables for a complete list of products.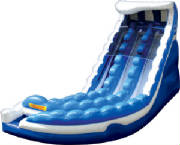 NEW IN 2017 RIVAH SPLASH DOWN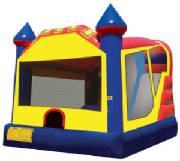 CASTLE COMBO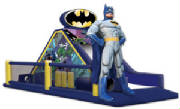 BATMAN CHALLENGE